The Beauty of Wispy Eyelash Extensions
In the realm of eyelash extensions, there are various styles to suit different preferences and occasions. One popular style that has been in the spotlight recently is wispy eyelash extensions. Known for their delicate and ethereal appearance, wispy lashes provide a subtle yet stunning enhancement to your eyes. In this blog post, we will delve into the allure of wispy eyelash extensions and explore when they are the perfect choice for your lash transformation.
What are wispy eyelash extensions?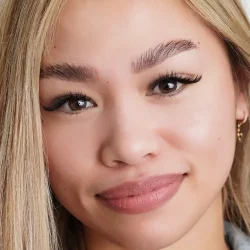 Wispy eyelash extensions are characterized by their soft, feathery texture and tapered ends. They are designed to mimic the natural growth pattern of lashes, creating a fluttery effect that adds depth and dimension to your eyes. These extensions are typically thinner at the base and gradually increase in thickness towards the tips, resulting in a wispy and romantic look.
Enhancing your natural beauty:
Wispy eyelash extensions offer a more natural and subtle effect compared to other lash styles. They are ideal for individuals who desire a softer and more effortless appearance while still achieving that coveted length and volume. These lashes create an illusion of thickness without appearing overly dramatic, enhancing your natural beauty and framing your eyes in a delicate and elegant way.
Perfect occasions for wispy lashes:
While wispy eyelash extensions can be worn for various occasions, there are a few instances where they truly shine:
Wedding ceremonies: Wispy lashes complement bridal makeup beautifully by providing a romantic and feminine touch. They enhance the eyes without overpowering the overall look, making them an excellent choice for brides who want to look radiant and enchanting on their special day.
Formal events: Whether it's a gala, a black-tie event, or a sophisticated soirée, wispy lashes can elevate your elegance quotient. They add a touch of glamour to your eyes without stealing the show, allowing your natural beauty to shine through while still making a statement.
Everyday glamour: Wispy eyelash extensions are not limited to special occasions alone. They can also be a fantastic option for those seeking a subtle yet polished look for everyday wear. If you want to enhance your eyes without appearing overly made-up, wispy lashes provide the perfect balance of sophistication and natural beauty.
Choosing the right length and density:
When opting for wispy eyelash extensions, it's crucial to communicate your preferences clearly with your lash technician. Together, you can decide on the ideal length and density that suits your eye shape, facial features, and personal style. The technician will consider these factors to ensure the wispy extensions blend seamlessly with your natural lashes, creating a harmonious and flattering look.
Maintenance and aftercare:
To enjoy the longevity of your wispy eyelash extensions, proper maintenance is essential. Avoid excessive exposure to water, oil-based products, and rubbing or pulling on your lashes. Regular touch-ups are recommended to maintain their flawless appearance, as wispy lashes tend to shed gradually over time. By following the aftercare instructions provided by your lash technician, you can keep your wispy extensions looking fresh and beautiful for weeks.
Conclusion:
Wispy eyelash extensions are a fantastic choice for those seeking a refined and effortlessly glamorous look. With their delicate texture and tapered ends, wispy lashes enhance your natural beauty while adding a touch of romance and elegance to your eyes. Whether you're walking down the aisle, attending a formal event, or simply want to feel glamorous every day, wispy eyelash extensions provide a subtle yet captivating transformation. Embrace the enchanting allure of wispy lashes and let your eyes shine with timeless beauty.